''Medium''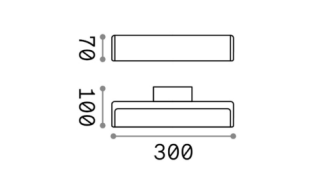 Placement of lamps in the bathroom
Before installing light in the bathroom, it is important that you keep informed about the strict regulations concerning lamps in wet areas.
Due to the high levels of moisture and steam, the type of lighting and its locations are determined by bathroom lighting zones. In most countries, the bathroom lighting zones are divided into three zones: zone 0, zone 1 and zone 2.
Please note that the regulations are guiding, and they vary depending on the country you live in.