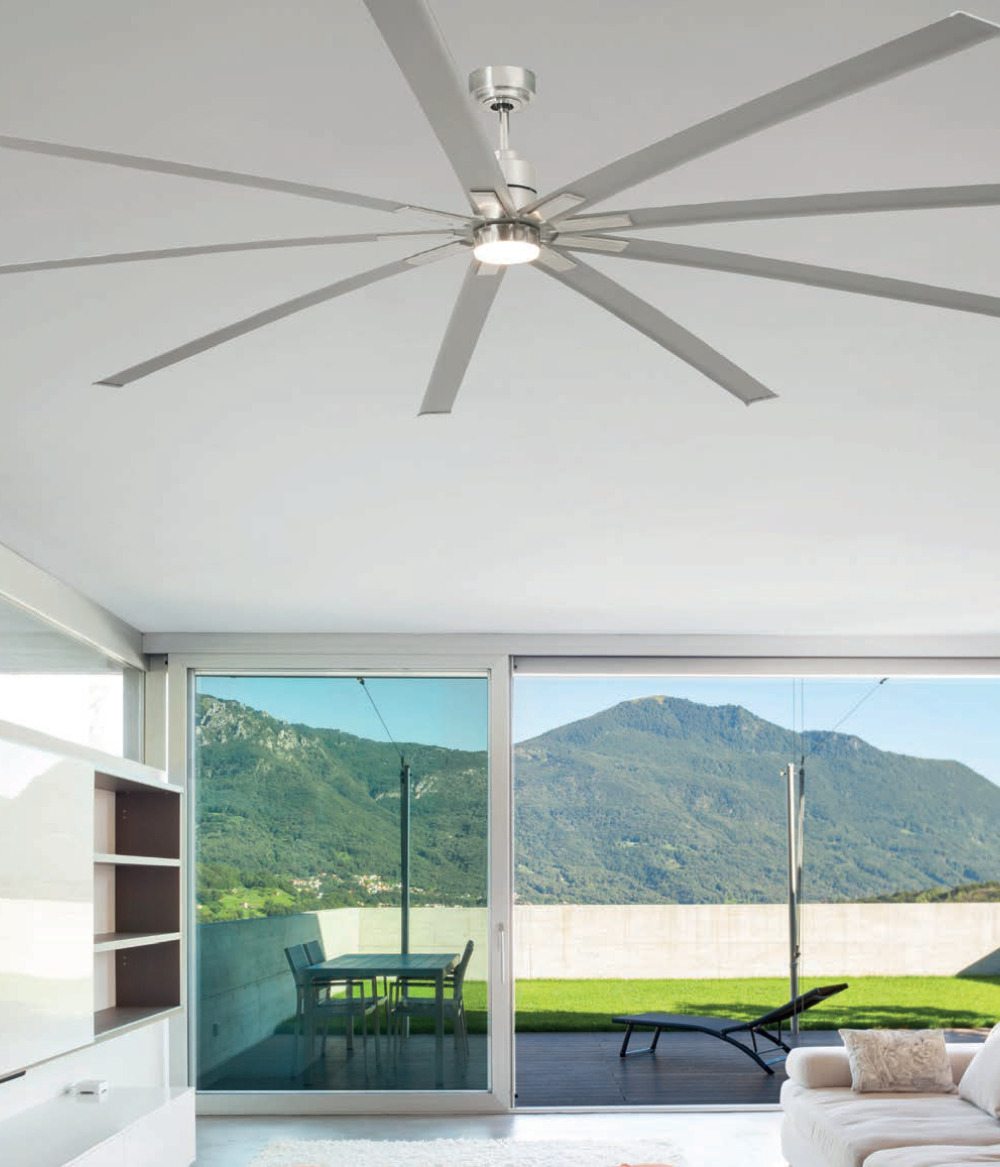 €1,746.50 inc V.A.T.
Matt nickel ceiling fan with DC motor
Ceiling fan with light extra large from 28m2. Operated by remote control (included) setted up with 6 dimmable speeds 15-20-25-30-35-56W and 50-55-60-65-70-78rpm. MANHATTAN has winter / summer function and it is suitable for inclining roof. Airflow: 269,12 m3 min / 9500 CFM.