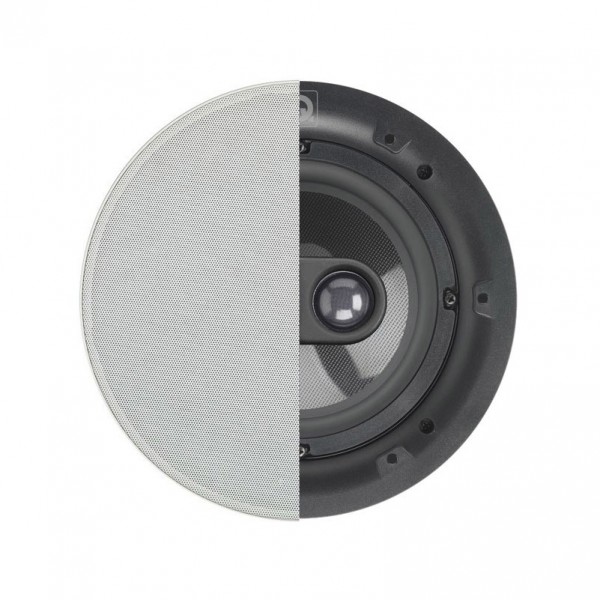 The Q Acoustics 6.5; Performance in-ceiling single stereo speaker features the latest styling and stereo speaker technology that is designed to meet the most demanding of your requirements. They are also moisture proof so that they can even be placed in bathrooms, and any other room throughout your house. Whereas before you were not able to listen to the same music in many rooms, the 6.5" Performance in-ceiling single stereo speaker now lets you do that. The advanced 'Nano particle' technology, incorporated into the cone material of the bass /midrange drive units of Q Install's 'Performance' series loudspeakers, delivers clear sonic advantages. Nano particles are incredibly small, typically 100 nanometres in diameter, (which means 2000 of them, laid side by side, would be the same width as a human hair). Added to a conventional high quality cone material, such as polypropylene, they diffuse throughout the mixture to form a new Nano-composite structure. The resultant cone boasts enhanced mechanical properties such as improved stiffness, reduced mass and an incredible 75% higher tensile strength. These technical advances deliver a faster transient response and reduced cone break up, leading to exceptionally low distortion, transparent and dynamic sound.
Box Contains
1 x QI 65CP ST
Installation template and fitting instructions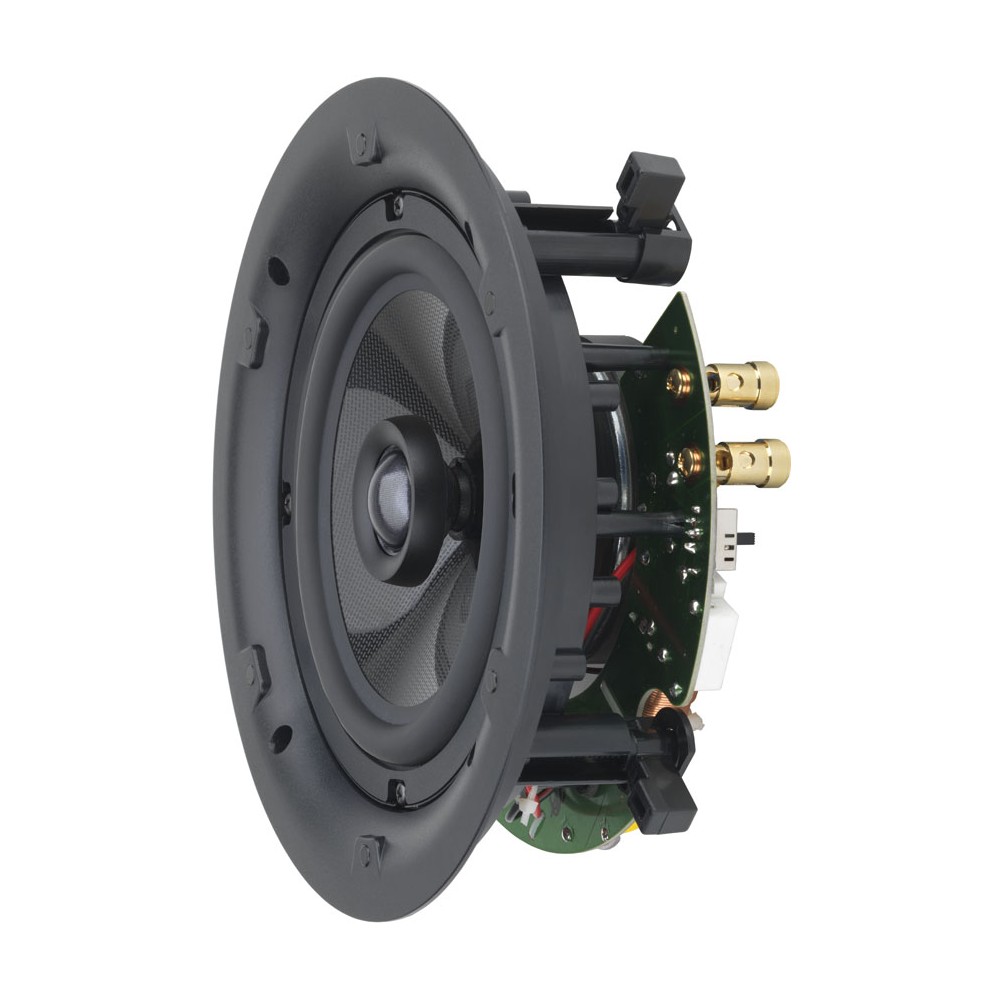 Q Acoustics Qi65CP St speaker plays stereo music from a single speaker that can be fitted into the wall or ceiling, making it perfect for using in smaller rooms like hallways and kitchens where it may be easier to fit a single speaker rather than several.
Q Install Speaker Benefits
– Shallow depth fitting (all models less than 84 mm deep)
– Uses 'UL94' flame retardant materials
– Swivel tweeters allow fine-tuning of the installation acoustics.
– Better magnet assembly and precision components for excellent sound quality
– Grille geometry optimized for perfectly balancing sound and discreet appearance
– Square/circular magnetic grilles fully interchangeable (no need to remove speaker)
– Packaged meticulously with instructions and template for how to install
– Dust covers and cloth backed grilles lends to easy painting if desired
Tech Specs:
– Tweeter: Dual 1″ (25mm) Swivel
– Woofer diameter: 6.5″
– Power handling (program): 15-60W
– Impedance (nominal) ohms: 8
– Sensitivity: (2.83V, 1m): 87dB (swtich HF)
– Response (Low frequency) -3dB Hz: 70
– Maximum rear depth: 84mm
– Round/Square grilles: 232mm diameter
– Fitting Diameter: 203mm