Gelcore™ cabinet construction reduces higher frequency cabinet noise.
P2P™ (Point to Point™) internal bracing stiffens the cabinet to minimise lower frequency vibrations.
HPE™ (Helmholtz Pressure Equalizer™) reduces internal pressure and standing waves.
Isolation suspension base eradicates unwanted external and internal vibrations.
The driver assembly is mounted to the front aluminium baffle by pretensioned studs to give the correct acoustic seal, while dampen vibrations and minimise structural coupling of the assembly in main cabinet.
Ground-up mid/bass and tweeter driver design for increased power handling.
High-frequency driver is fully hermetically sealed and mechanically isolated (floating) from the front baffle to protect from internal resonances from the mid/bass driver.
Crossover design is mounted on the isolation base, to minimise any microphonic pick up and away from electro-magnetic fields radiated by the drive units.
"…this is a very easy speaker to live with, full stop…it's hard to argue it is anything other than a formidable all-rounder…the Concept 50 embodies the Q Acoustics ideal of everyday brilliance. It's attractive, well made, easy to drive and impressively forgiving of less-than-perfect material. Then, when you do fancy appealing to your audiophile sensibilities, it will deliver a performance that is right at the top of this price point."
"A while back I wrote that $7000/pair was becoming the sweet price spot for affordable tower speakers, offering excellent sound quality and measured performance without much in the way of compromise. The Q Acoustics Concept 50 lowers that sweet spot to $3000/pair…this immaculate-looking, -sounding, and -measuring loudspeaker gets a strong recommendation from me for use in moderate-sized rooms like mine."
Stereophile, August 2022 issue
"This beautifully engineered and finished tower loudspeaker has a well-balanced, well extended and spacious sound, and this combined with a very good value equation earns the Q Acoustics Concept 50 a Highly Recommended award from HIFICRITIC."
Hi-Fi Critic, Highly Recommended, June 2022 issue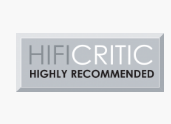 "This is a handsome, easy to drive and immaculately finished speaker that balances a range of talents effortlessly to sit right at the top of the various choices available at the price point. "
AVForums, Highly Recommended Award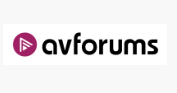 "Add new drivers and a gorgeous refreshed aesthetic to a tried and-trusted cabinet design – then lower the price to the 2000 sweet spot – and you get the Concept 50. This easily-driven floorstander offers a grand sense of scale and weight, plenty of bass energy, and a smooth approach to the top-end that caters to all musical flavours."
Hi-Fi News, Outstanding Product, April 2022 issue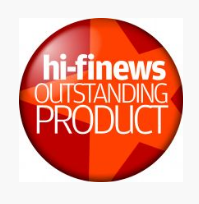 "It passes every test with flying colours. It's £2,000 loudspeaker that sounds almost like a £4,000 loudspeaker… With the Concept 50, Q Acoustics more than earns a place at audio's top table"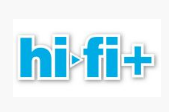 "Quite different in their sound from all else, I thoroughly enjoyed Q Acoustics Concept 50 loudspeakers. They're daringly different in having a big bodied, rich and smooth sound that allowed me to wind up volume and enjoy the music. I got to hear right into performance…Definitely an analogue sounding loudspeaker and one I would urge you to spend listening time with. I thought these loudspeakers were gorgeous — in sound and finish. Outstanding – amongst the best."
Hi-Fi World, 5 Globes, March 2022 issue
"Let there be no doubt that the Concept 50s are capable of explosive sonics and are magnificent in every aspect. When it comes to sound quality, acoustic design, and aesthetics, they tick all the boxes. Big time."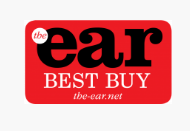 No artificial colouring
Suited to larger spaces, the Concept 50 offers a truly high-end home audio performance without the high-end price tag. Every element of acoustic innovation featured in the Concept 50 is geared towards designing the quietest cabinet possible. Unaffected by internal and external resonances, these speakers deliver focused stereo imaging, accurate audio and an extended holographic soundstage to emulate a live performance in the home.
Boasting a higher sensitivity for enhanced dynamics, this floorstander thrills with its sheer musicality and uncannily realistic soundstage.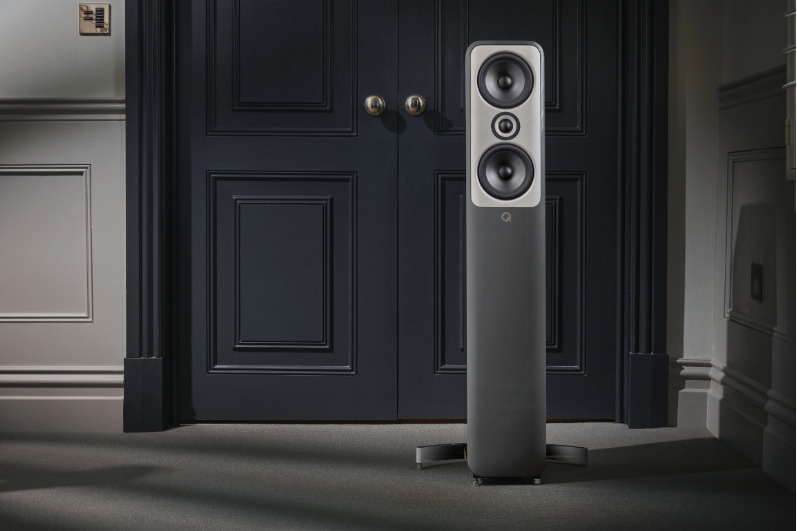 Controlled power
Designed as an integral part of the mechanical structure of the cabinet, both the 5-inch mid/bass and 0.9-inch tweeter drivers are new, ground-up designs specifically for the Concept 30, 50 and 90 loudspeakers. The drive units are fixed to a remarkably stiff 3mm aluminium baffle plate before it is fitted to the cabinet – this gives the correct acoustic seal, dampening vibrations and minimising structural coupling.
Elsewhere, the tweeter is hermetically sealed and mechanically isolated (floating) from the baffle, which means lower distortion and a lower crossover point for seamless integration through the crossover region. At 30.5mm, the larger mid/bass driver voice coil increases motor strength resulting in a 50% increase in power handling over a comparable driver with 25.4 mm voice coil.
Lastly, the crossover itself is mounted to the isolation base, keeping it free of sound-effecting vibrations and away from the electro-magnetic influence of the drivers themselves.
HPE™ (Helmholtz Pressure Equalizer™) technology
The very nature of the Concept 50 tower design can introduce undesirable standing waves within the cabinet. By employing an HPE™ (Helmholtz Pressure Equalizer™) tube design, first launched in the Concept 500, pressure is converted to velocity to eliminate these performance-effecting vibrations and to help deliver the ideal frequency response.
Elegant design
Boasting the same sophisticated design lines and stunning, premium high gloss finish of the top-of-the-range 300 and 500 models, the new range retains the signature aluminium front baffle plate that made the original Concept speakers so iconic. The Concept 50 arrives in three striking lacquers: black, silver and white.
Gelcore™ technology
Introduced in the original Concept speaker, the Gelcore™ cabinet construction is designed to minimise high-frequency noise. A unique design comprised of a non-setting gel sandwiched between two individual layers, this specially developed adhesive dissipates high-frequency vibrations, generated by the moving drivers, into heat to maintain a focused audio performance.
Isolation suspension system
A variation on the hugely effective 'isolation base' principle first seen on Concept 300 means the Concept 50 have a suspension system in the form of a sprung baseplate. Two plates are separated by suspension 'spheres' that effectively isolates the cabinet from interference from external vibrations, providing tighter stereo imaging, while also bringing greater depth.
P2P™ (Point to Point™) technology
To keep the cabinet as rigid as possible, P2P™ (Point to Point™) internal bracing is employed. First introduced in the Concept 500, reinforcement is fitted to interior areas of the cabinet susceptible to low-end frequency reverberations.
Using Finite Element Analysis and laser interferometry to examine the performance of the cabinet down to a microscopic level, P2P™ bracing has been applied to the speaker cabinet.
Implemented this state-of-the-art technology, Q Acoustics have been able to identify and apply bracing to only the precise points of the cabinet that require additional support and unwanted energy is dissipated rather than transferred throughout the cabinet.
Bi-Wire Terminals
All models in the Concept series features Bi-Wire terminals on the rear of the cabinet. This means, using a compatible speaker cable, two pair of cables can be run from your power source (amplifer) to the speaker. One set of cables carries the high frequency signals, while the second pair transfers the mid/low frequencies.
The advantage of separating these frequencies through bi-wiring are two-fold: Intermodulation distortion caused by interactions between the high and low frequencies traveling down the cable can be minimised, with the result being noticeable improvement in the clarity of the mid-range.
Specifications
Bass unit 2 x 125 mm (5.0 in)
Treble unit 1 x 25 mm (0.9 in)
Frequency response(-6dB) 42 Hz – 30 kHz
Nominal impedance 6 Ω
Minimum impedance 3.6 Ω
Sensitivity (2.83V @ 1kHz) 90.5 dB/w/m
Recommended amplifier power 25-150 W
Crossover frequency 2.1 kHz
Distortion (120Hz – 20kHz, @2.83Vrms) <0.2%
Effective volume 28.8 L
Dimensions (per loudspeaker / HxWxD) Inc spikes and stabiliser: 1025 x 418 x 319 mm (40.4 x 16.5 x 12.6 in), Cabinet width: 180 mm (7.1 in)
Weight (per loudspeaker) 22.9 kg (50.5 lbs)
In The Box
2x Concept 50 speakers
2x Foam Bungs
1x User Manual