Cerotar tweeter
A 28mm precision-coated soft-dome design derived directly from the award-winning Special Forty and the mighty Confidence series. The motor system uses strontium carbonate Ferrite+ ceramic magnets for improved sensitivity.
An ingenious inner tweeter dome that further smooths out the tweeter's frequency response and minimises resonances – so all you get are the desirable ones. You'll also find Hexis in the the Confidence range.
Long-throw designs for improved frequency response and low-frequency dynamics. They're all made from MSP – a material we developed in-house and have used in our high-quality drivers for decades.

Timeless Danish design
Simple, clean, traditional, modern and luxurious. All at once. We've made sure Evoke is realistic for, and sympathetic with, real homes and real lives. It's available in four finishes: Black High Gloss, White High Gloss, Walnut Wood and Blonde Wood.
Evoke 20
It's true that you can't have too much of a good thing. Try as you might, some good things just won't fit in your living room – but Evoke 20 will.
Evoke 20 is a full-size stand-mounted speaker designed for almost any sized space. Its powerful 18cm mid/bass driver ensures it can flex its muscles when there's heavy lifting to be done, while its 28mm soft-dome tweeter takes care of the fine detail. And, of course, its Danish design looks fantastic wherever you put it. It's an ideal match.
Evoke 20 has been designed by people who love music. They've crafted it from hundreds of hours of intensive measuring and listening – real listening, to real music, in real rooms. So when you play your collection, you know you're hearing what they heard… something new.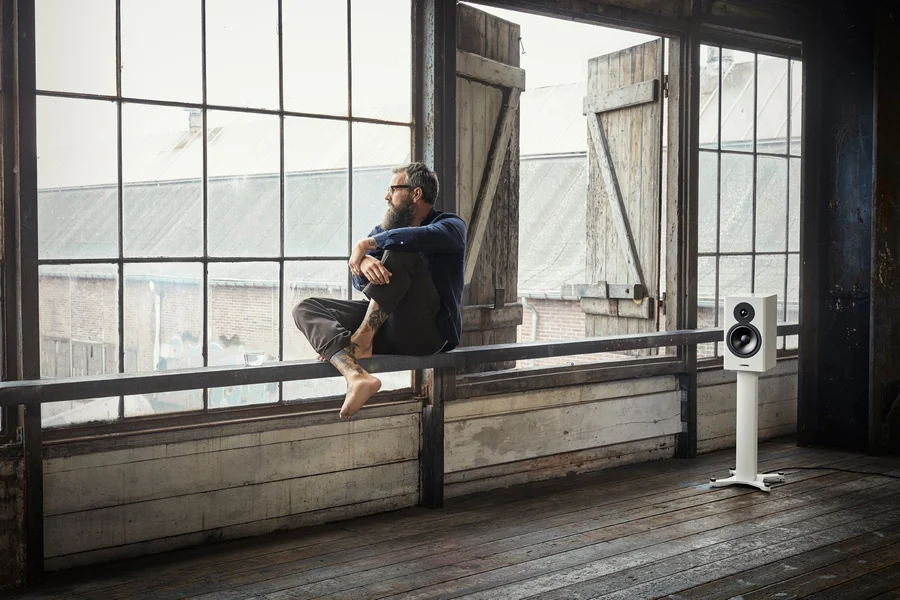 Advanced driver technology
The 0.4mm thick, 18cm Esotec+ woofer is made from MSP (Magnesium Silicate Polymer), a proprietary material that we've been using in our speaker cones for decades.
It provides the perfect balance of lightness, stiffness and damping that, combined with its strontium carbonate Ferrite+ ceramic magnet system, reproduces midrange and bass frequencies in perfect balance.
The whole diaphragm is made from one piece of MSP. Rather than gluing on a dust cap or just leaving a hole, this construction makes the cone far more rigid – and means far less physical distortion. It gives a much better physical connection to the voice-coil, which means more of the coil's motion energy is transferred to the diaphragm via the Balance Ribs around the centre.
Evoke 20's 52mm voice-coil is made from aluminium. We chose that over copper for this speaker because it gives the correct balance of weight and winding height to give bass frequencies power and enough mechanical and electrical damping, while also letting midrange frequencies (where a vast amount of musical detail lies) sing through clearly.
A Nomex spider keeps everything centred and moving the way it should, while the seamless Contour-derived surround allows a longer throw ratio for greater power and punch.
The Cerotar tweeter
The tweeter is an original design. It's called Cerotar, and is based on key technologies from our award-winning Esotar Forty anniversary tweeter and the mighty Esotar3, which you'll find in the top-of-the-line Confidence series.
Like all our other tweeters, it's a 28mm unit and uses a precision-coated soft dome. This coating is applied in exactly the correct places and thicknesses to optimise high-frequency performance – it's a process derived from the development of our most exclusive speakers.
But that's where the similarity to everything except Confidence ends. Hidden behind the dome is a part called the Hexis: a special inner dome that shapes airflow to smooth-out the frequency response and eliminate unwanted resonances that would affect high-frequency performance.
As with the Esotec+ woofer, it's driven by a strontium carbonate Ferrite+ ceramic magnet for increased sensitivity, improved detail resolution and a natural, dynamic response.
That's all a posh way of saying "it sounds really sweet, and you can listen to it for hours without even a hint of fatigue". Time to get those prog-rock quadruple gatefold albums out of the attic…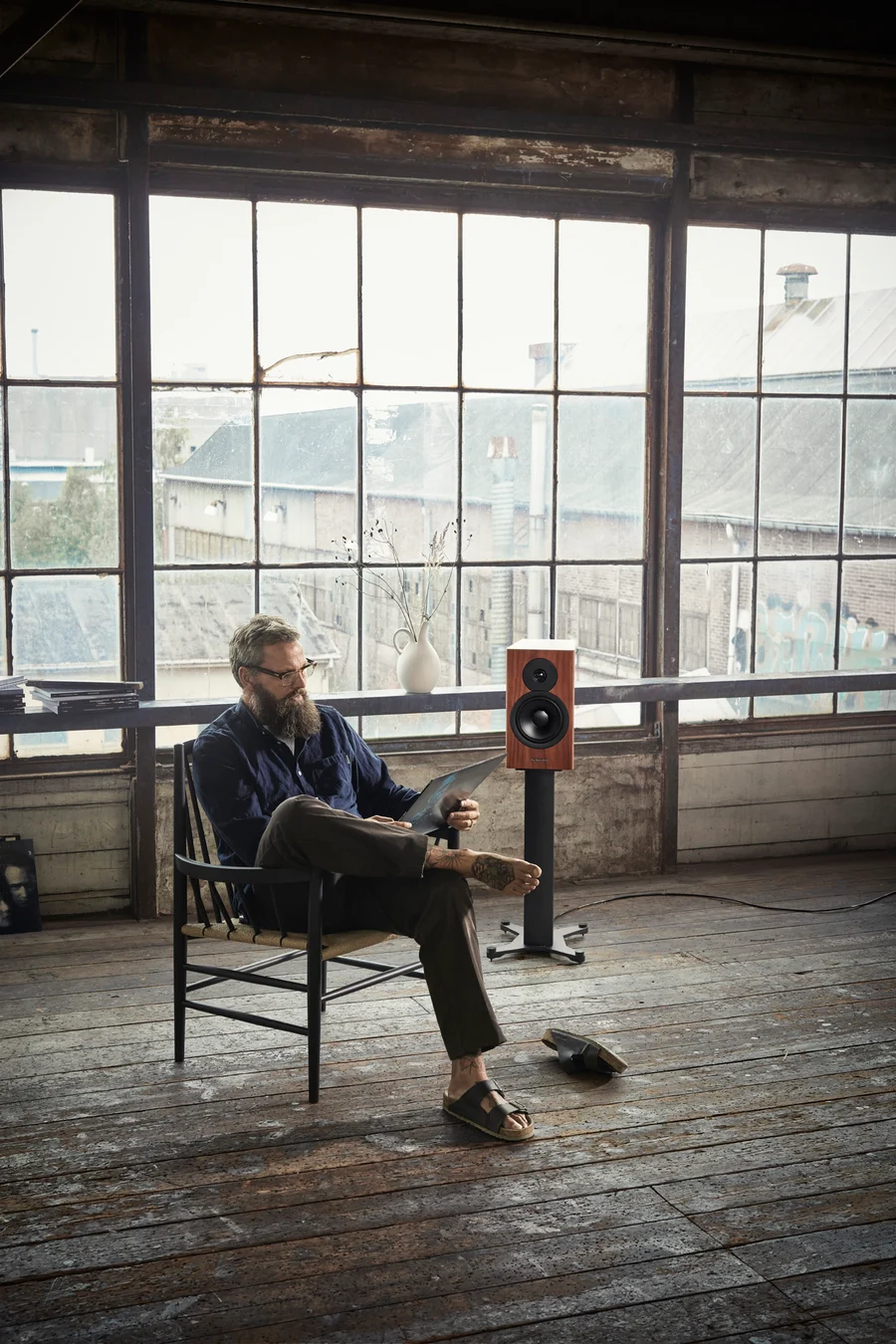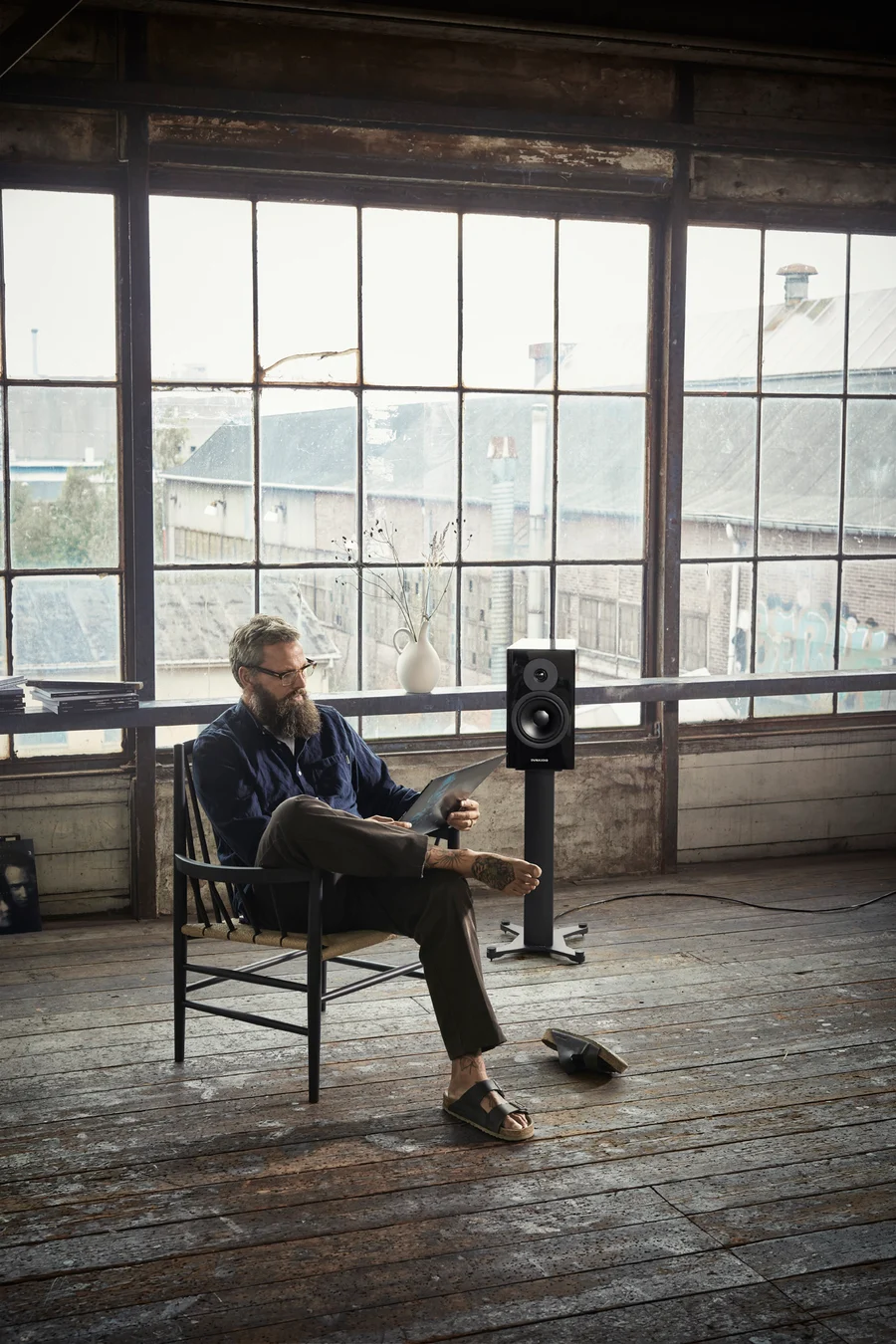 A design for life
Our design department took field trips to show-homes, home-interiors stores and real-life dwellings in Denmark to hone Evoke 20's look. It was important for them to be able to imagine the speakers in a variety of living spaces – because, after all, that's how most people listen. They're on a couch, with a coffee, and a dog… these speakers had to be hygge.
That's why the four finishes are so relatable. You can choose from Black High Gloss and White High Gloss (which both use improved lacquering techniques for a stunning glass-like surface), as well as the warm and organic open-veneered Walnut Wood and Blonde Wood styles.
The cabinets themselves are tapered and rounded in a nod to the Contour and Confidence ranges. The mounting screws are hidden behind stylish one-piece trim rings. And because good design doesn't age, you know they'll look every bit as stylish when you're still listening to them in 30 years.
Which, we hope, you will be.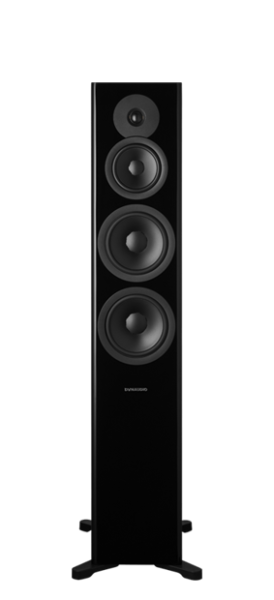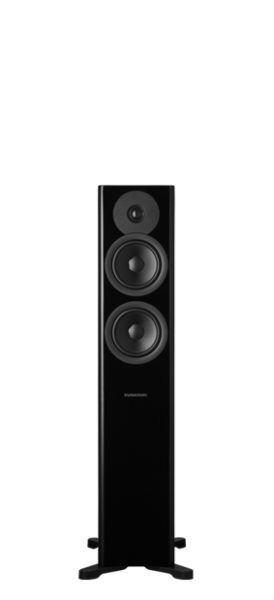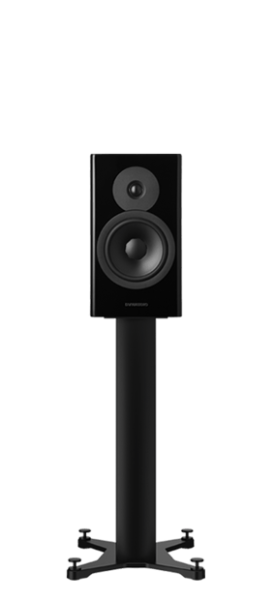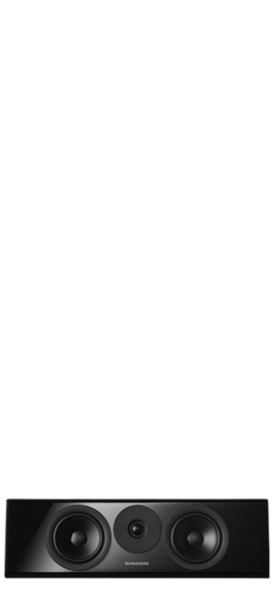 Sensitivity (dB @ 2.83V/1m):
Lower Cutoff (Hz @ +/- 3 dB):
Upper Cutoff (kHz @ +/- 3 dB):
Crossover Frequency (Hz):
28mm Cerotar soft dome with Hexis
28mm Cerotar soft dome with Hexis
28mm Cerotar soft dome with Hexis
28mm Cerotar soft dome with Hexis
28mm Cerotar soft dome with Hexis
Speakers per packaged box: