The ultimate goal in developing our separate DACs has been to transfer the digital signals into a natural, harmonious, yet, dynamic music experience without losing any of the enormous amount of information contained in the digital source. To reach this goal, the Aavik engineers have been extremely fastidious in selecting the electronic components and have spared no effort to exploit any opportunity for acoustic improvement.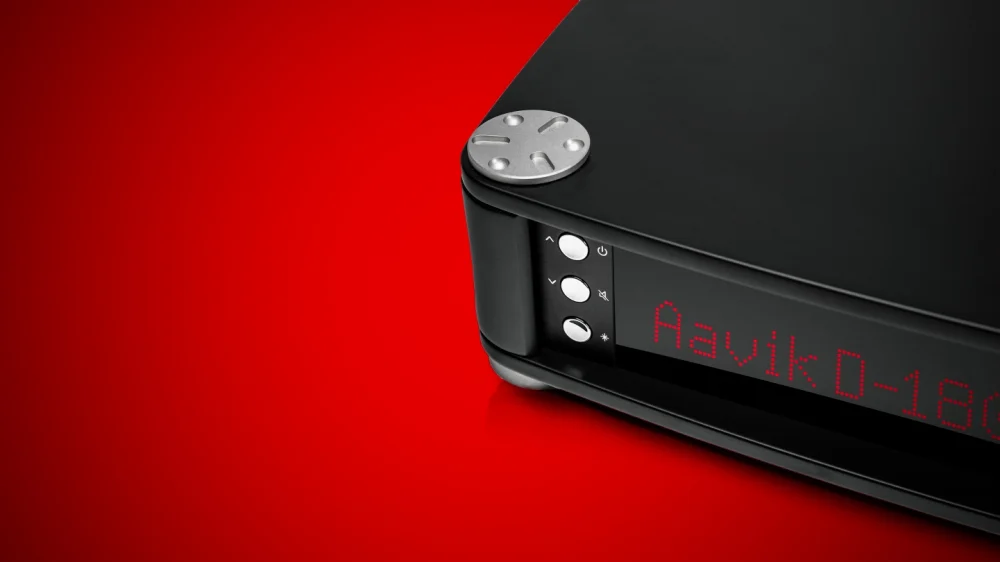 THE DAC SECTION – SECURE THE SIGNAL TRANSPORT AND THE TONAL BALANCE
The Aavik DAC section is designed around 5 digital inputs, which all excel in audio performance. The DAC operates without any digital signature. This makes any music sound natural and authentic. The digital circuits boast the best high frequency capacities and great care was devoted to the set-up of the PCB1) design. By employing time-aligned, ultra-short, 4-layer PCB traces, Aavik wants to preserve the natural and pristine sound quality of the wide and complex range of different signals. The DAC circuits are also fitted with ultra-low jitter onboard clocks.
To minimize timing errors in the digital-to-analogue conversion, all DAC circuits are isolated with 13 onboard, separate, low-noise, high-PSRR2) voltage regulators, each feeding only one stage of the signal handling.
The USB input is galvanically isolated to avoid noise pollution from the host. The digital inputs are routed to an ASRC3), where they are re-sampled and re-clocked to 200 kHz/24 bit PCM4), feeding current output DAC chips. For the current-to-voltage conversion, Aavik uses a differential floating topology with virtual ground. This isolates the signal path from both potential ground noise and signal-induced ground modulation.
1) PCB: Printed Circuit Board   2) high-PSRR: High Power Supply Rejection Ratio   3) ASRC: Asynchronous Sample Rate Converter   4) PCM: Pulse Code Modulation
INDIVIDUAL SETTINGS FOR YOUR PERSONAL PREFERENCES
To best accommodate individual listening preferences, and fit hand in glove into your existing audio system, Aavik has designed 4 individual settings. Since the selected signal source connected to the input can tinge the actual sound performance, up-sampling can be switched on and off. There is also a choice between a slow (soft high-frequency roll-off) and a fast (steep high-frequency roll-off) filter.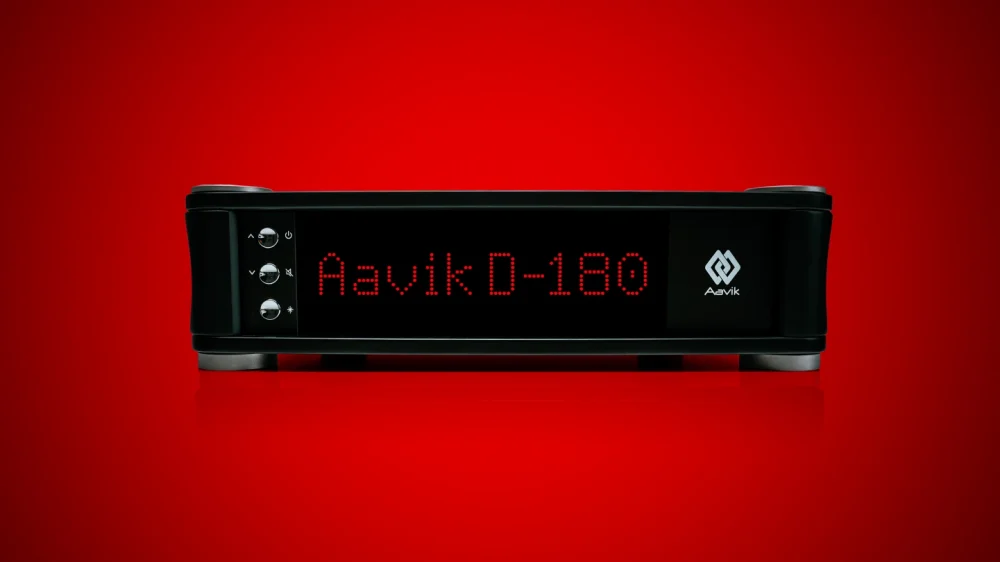 Specifications:
Digital:
Two BNC S/P-DIF (32 to 192 kHz samples, 24-bit
Two TOSLINK optical (32 to 192 kHz samples, 24-bit
USB fully isolated, UAC 2, asynchronous
USB: PCM 32 – 192 kHz samples, 24-bit, plus DSD 64 to DSD 128
Distortion: <0.005%
Output:
One pair of RCA output
Output: 4.5Vrms at 0dB
Output Impedance: 100 Ohms
Aavik Noise Reduction
Active Tesla Coils: 36
Active Square Tesla Coils: 104
Dither Circuitry: 5
Dimensions:14″ x 15″ x 15″ (HxWxD)